I've never understood the claim, much less concern, that the internet is anti-social since it's also inherently social. As in the supposed real world – if the internet lacks reality for you, you're not using it right – everybody has their own inclinations. Those who are anti-social personally will typically stay so electronically whereas those of us that simply can't reach enough people offline are here to do precisely that, right along with our other endeavors; reach out. Although I've been online for nearly 15 years & even that late a start was predicated on being able to afford my first computer at the age of 25, I'm only now able to begin using it as intended all along.
With the continued emergence of Web 2.0, the tools are being developed that make all of this accessibility accessible. Then, thanx to the God-send of my own laptop at last [Talk about Good People!? Thank YOU, Mark!! *happy dance*], I now actually have access which means my wants needs as a human being, person with life experience & caring soul can all converge. I may not have information that's being sought but I strive to share thoughts that are potentially useful, even if just to brighten your day, & I admittedly do the majority of my socializing online but I'm one of this society's neo-orphans in that my support system is decentralized.
So used to living decentralized lives are we of the modern age that we've done the same thing online, as illustrated by Loic Le Meur of Seesmic.com, so it's integration that needs to be the next step. Perhaps because I'm an avid Science Fiction fan, I envision an entirely connected world wherein the sharing of myself online is how I'm able to let people I meet offline get to know me as well. I already feel as though I know the people I've met online & even get to meet them in person at times. I'm hoping that will become more common for those who don't have conferences to attend, spontaneously connecting instead, like many of Cali Lewis' GeekBrief meetups.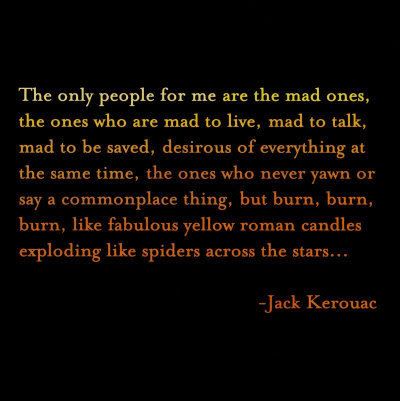 Short of an actual meetup, how about a meeting of minds? Blogger & entrepreneur – to say the least – with personality & wine-knowledge to spare, Gary Vaynerchuk, has not only offered a heartfelt thanx to his audience – whom he considers friends – but has made a declaration.. Today is "Good People Day" across the internet! 😀 Via this hopefully widespread effort of appreciation, we who have not found a second home online but are blurring the distinction entirely hope to let ANYone & EVERYone taking the slightest notice of us herein know how VERY grateful we are!! When the internet is used as an extension of self, those sometimes nameless & semi-faceless people across the web are sharing the ultimate resource; themselves.
Thus, here I am, on this first annual Good People Day, pondering the myriad good great people in my life. From those who've used my blog to get to know me better to those who've thankfully reconnected with me through my online presence to the multitude I've followed for years but haven't a clue who I am to the wondrous group who've commented here, I admit it; I'm in love with you all. Throughout my four decades of life so far, I've been alternately described as an opinion-junkie, psychology-buff, idea-seeker, philosophy-addict, conversation-craver & synchronicity-finder but all of that boils down to one thing; I can't get enough of people. No soylent green, mind you, I keep my grokking more intuitive; it's all the marvelous diversity merged with unexpected kinship & flaws intermingled with grace that rocks my world[s].
As for direct shout-outs, the list would overwhelm my blog so let me say this: If you were contacted by e-mail, have been listed on the sidebar, are being followed on Twitter (especially if you follow me 😉 ) or have ever read a word I've typed; you are my raison d'être!!!
(|_|*cheers*|_|)
"I think you have to work with people, and when I talk about managing relationships, don't think the derogatory 'managed relationships'. It is a question of sharing emotion and feelings. The common denominator of everything can't be money, and it should not be money." ~ Anil Ambani
PS: Inasmuch as the four people already included would be a brilliant start to my list of Good People that's simply too long to make, I would like to dedicate this post to Nick & *Sparky* for they have each abruptly left the blogosphere entirely & my corner of it will never be the same without them. My 'Nickpresso con Panna w/a SoCal sprinkle' & his "Personal Paranoia" had a raw emotionality tempered by hard-won sensitivity that cut to the quick. Our sweet 'Kentucky *Sparky* au Lait' had "A Faerie's Tale" to tell & was sharing magick in such a practical way she proved as enchanting, if not moreso, as her content. Goodbye & good luck my dear friends as you are both the epitome of good people; I know I need to delete your blog links from my sidebar but not today.